Duquesne University School of Nursing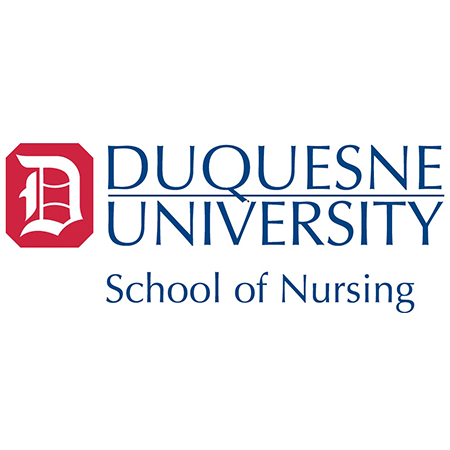 Denominational Affiliation:
Duquesne University has a Nurses Christian Fellowship group that meets during the semester.
Mission Statement
The purpose of the School of Nursing is to prepare nurses to practice professional nursing that meets the dynamic health care needs of individuals, families, groups and communities. Faculty facilitate the education of students in the art and science of nursing to provide ethical, holistic, culturally competent and population-based collaborative care.
Accreditations
Commission on Collegiate Nursing Education (CCNE)
State Board of Registered Nursing
National League for Nursing
Program Distinctives
At Duquesne University's nationally ranked School of Nursing, our rigorous academic programs help compassionate, motivated people like you become the best nurses they can be. The School of Nursing has a rich tradition in global health. You can learn in places like Italy, Scotland, Ghana, Costa Rica and Tanzania, and choose from study abroad programs that last for one week, a summer or an entire semester. Through international health care experiences, a transformational change in students occurs, where their eyes and hearts become more open to the worlds around them. As a student, you will be able to apply Duquesne's mission of service within your own profession and see the changes you can make in the world.
Mission/Service-Learning Opportunities
Students have the opportunity to participate in a week-long medical service trip in San Jose, Costa Rica, providing basic health and wellness education to elementary-aged children and serving in community-based pop-up clinics.
Degrees Offered
Bachelor of Science in Nursing (BSN)
Accelerated BSN (post-bachelor's/second degree BSN)
Master of Science in Nursing (MSN)
Post-Master's Certificate
Family Nurse Practitioner
Psychiatric Mental Health Nurse Practitioner
Doctor of Nursing Practice (DNP)
PhD in Nursing 
Doctor of Nurse Anesthesia Practice