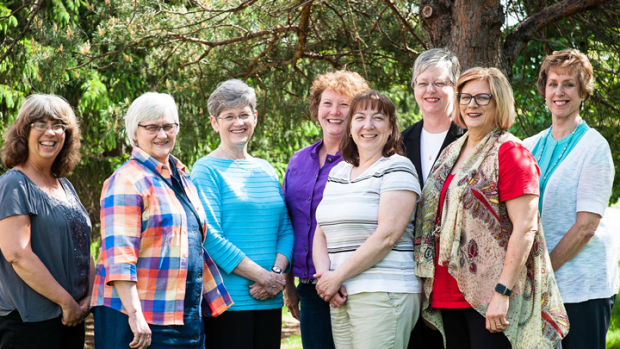 About NCF
Nurses Christian Fellowship® (NCF®) is a Christian professional organization and a ministry for nurses and nursing students. NCF is part of InterVarsity Christian Fellowship and a member country of Nurses Christian Fellowship International. Nurses Christian Fellowship® and NCF® are registered trademarks and cannot be used without permission.
NCF has a rich history of influence in nursing, going back to the 1930s and 1940s. A national movement formed in 1948 and united with InterVarsity Christian Fellowship.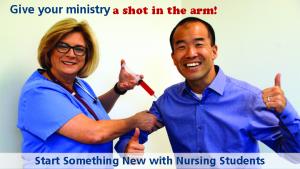 Kathy Schoonover-Shoffner gives a ministry booster shot to Tom Lin, President of IVCF, and invites staff to start NCF ministry with students.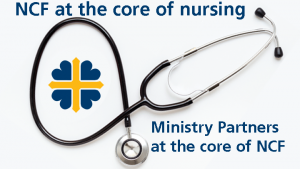 NCF is a non-profit ministry funded by donors who value God's life-altering work among nurses and students. Give to NCF and become a ministry partner.