University of Mount Olive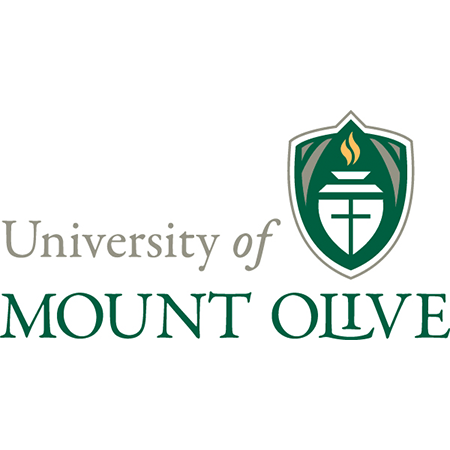 Denominational Affiliation:
Original Free Will Baptist
Mission Statement
The University of Mount Olive is a Christian faith-based, values-centered private institution rooted in the liberal arts tradition. We serve our students, our founding church, and our communities.
The mission of the University of Mount Olive BSN degree program is to provide high quality, student-centered nursing education that builds on prior experience, knowledge, and skills of registered nurses. Students are prepared to think critically and address complex health issues in a multicultural and evolving world. Our degree program helps meet the needs of the nursing profession and society to improve health and healthcare delivery.
The mission of the online MSN degree program at the University of Mount Olive is to support the University's mission through building on baccalaureate nursing education to practice and research knowledge for delivery of healthcare with diverse populations in a rapidly changing healthcare system.
Accreditations
Southern Association of Colleges and Schools commission on Colleges (SACSCOC)
Commission on Collegiate Nursing Education (CCNE)
Program Distinctives
No matter where you are in your nursing career, the University of Mount Olive (UMO) offers flexible and affordable degree programs to fit your needs.  Most of our nursing programs are 100% online allowing for a healthy work/life balance in a format that allows you to continue your full-time employment while pursuing your degree for career advancement. The Bachelor of Science in Nursing (Prelicensure BSN) is offered in both a daytime and evening/weekend/summer format.
Our newest offering, Prelicensure BSN, is the perfect option for those taking care of patients who dream of being a registered nurse. Students can choose between the daytime format or the fast-track format with classes in the evenings and weekends, including the summer. The daytime format is collegiate-athlete friendly!
The RN to BSN is the perfect option for registered nurses looking to move into leadership positions or teaching.
UMO also offers the Master of Science in Nursing (MSN) program with concentrations in Nursing Education, Nursing Administration, or a dual concentration. 
Students will experience a state-of-the-art simulated clinical experience for adults, labor and delivery, and pediatrics. Our $1 million Nursing Simulation Laboratory features the brand new SimMan 3G PLUS. UMO is only the second organization in the world to offer this simulation!
Degrees Offered
Associate of Science General Studies (Pre-licensure Program)
Bachelor of Science in Nursing (BS, BSN)
RN to BSN
Master of Science in Nursing: Nursing Administration
Master of Science in Nursing: Nurse Education
Master of Science in Nursing: Nursing Education and Nursing Administration