Baylor University Louise Herrington School of Nursing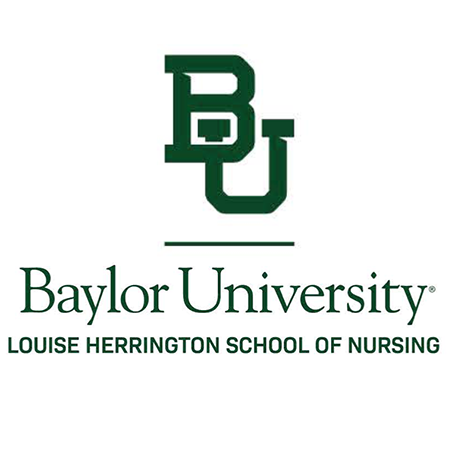 Address:
333 North Washington Avenue
United States
Denominational Affiliation:
Baylor University has a Nurses Christian Fellowship group that meets during the semester.
Mission Statement
Our mission at the Baylor University Louise Herrington School of Nursing is to prepare Baccalaureate and Graduate level nurses, within a Christian community, for professional practice, healthcare leadership and worldwide service.
Accreditations
Commission on Collegiate Nursing Education (CCNE)
Accreditation Commission for Midwifery Education (ACME)
Program Distinctives
For more than a century, the Baylor University Louise Herrington School of Nursing has built a reputation for educating and preparing students to become caring nurse leaders, with an excellent academic foundation in nursing research and evidence-based practice, while remaining grounded in their faith, with a calling to serve others. Exemplifying our nursing school motto, Learn.Lead.Serve.® Baylor nurses are called to be servant-leaders who make a difference in the lives of their patients around the world. LHSON delivers state-of-the-art instruction through innovative active learning methodologies in active learning classrooms. LHSON offers Bachelor of Science in Nursing (BSN) degrees through a Traditional program, FastBacc® (one year accelerated) and Distance Accelerated BSN. Ranked in U.S. News & World Report (USNWR) 2021 Best Graduate Schools, LHSON's Doctor of Nursing Practice (DNP) program which includes programs in anesthesia nursing, executive nurse leadership, family nurse practitioner, neonatal nurse practitioner, nurse-midwifery and pediatric nurse practitioner – is ranked No. 59 nationally. In the specialty rankings, LHSON's U.S. Army Graduate Program in Anesthesia Nursing, is ranked No. 8 nationally, while Baylor's nurse-midwifery program is ranked at No. 21 in the nation. To learn more visit www.baylor.edu/nursing.
Mission/Service-Learning Opportunities
Continuing our ministry of Baylor's nursing program, outreach through study and mission abroad is an important pillar of our missions at the Baylor University Louise Herrington School of Nursing. Emphasizing servant leadership to influence global healthcare outcomes, students are offered the opportunity to participate in missions. Through domestic and international missions students give back to the community with their nursing skills and spiritual heart.
Degrees Offered
Bachelor of Science in Nursing (BSN) (traditional program)
FastBacc®
Distance Accelerated BSN
Doctor of Nursing Practice (DNP) Online Program
Family Nurse Practitioner track (online)
Nurse Midwifery track (online)
Neonatal Nurse Practitioner track (online)
Pediatric Nurse Practitioner track (online)
Executive Nurse Leadership track (online)
U.S. Army Anesthesia Nursing Program