NCF and JCN are honored to offer the 2019 Directory of Christian Nursing Schools in North America. These Christian schools offer the best in nursing education. Join NCF and receive JCN as a member benefit.
Pennsylvania College of Health Sciences received an NCF planting grant this fall and it is creating a huge surge of interest to follow the heart of God. Read more about how students are transforming nursing! Support NCF with an end-of-the-year gift.
Dig deeper into the Bible and discover how following Jesus can make a difference in your nursing profession. See Bible studies for nursing students that integrate faith and practice: Healing Encounters with Jesus and What's Vital?
Nursing students: Discern your place in God's global mission by attending Urbana 18 with 16,000 other students and missionaries. Get an early-bird discount by registering before Nov. 15.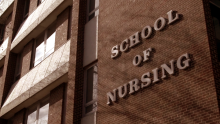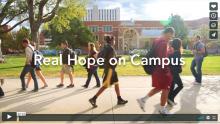 See how students are experiencing real hope through InterVarsity campus ministry. NCF is a focused ministry partner with InterVarsity. Warning: the joy is contagious.