Nurses serving in the armed forces exemplify honor, humility, and sacrifice, an example of devotion to God and our country that we recognize especially on Veterans Day. Read more at the NCF Blog.
Dig deeper into the Bible and discover how following Jesus can make a difference in your nursing profession. See Bible studies for nursing students that integrate faith and practice: Healing Encounters with Jesus and What's Vital?
Nursing students: Discern your place in God's global mission by attending Urbana 18 with 16,000 other students and missionaries. Get an early-bird discount by registering before Nov. 15.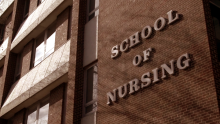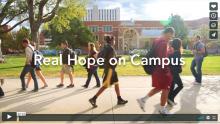 See how students are experiencing real hope through InterVarsity campus ministry. NCF is a focused ministry partner with InterVarsity. Warning: the joy is contagious.