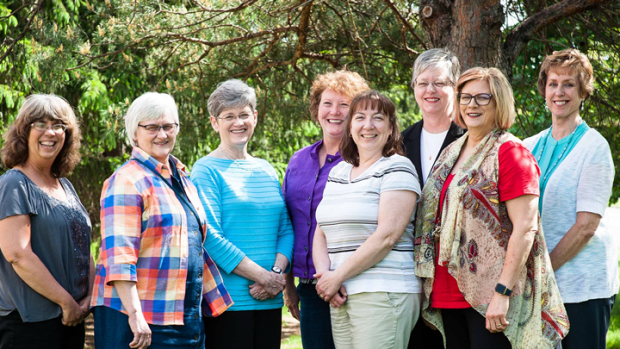 About NCF
Nurses Christian Fellowship (NCF) is both a Christian professional organization and a ministry for nurses and nursing students. NCF is part of InterVarsity Christian Fellowship.

Learn more about our Purpose & Basis of Faith.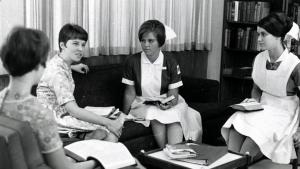 NCF has a rich history of influence in the nursing profession, going back to the 1930s and 1940s. A national movement formed in 1948 and united with InterVarsity Christian Fellowship.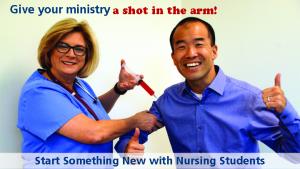 Kathy Schoonover-Shoffner gives a ministry booster shot to Tom Lin, President of InterVarsity Christian Fellowship, and invites IVCF staff to start NCF ministry with nursing students.
I love meeting nursing students with courageous faith, leadership skills, and a big vision for what God can do in their school of nursing, students like Holly. I invite you to partner with her mission on campus.