Nurses Christian Fellowship/USA is both a professional organization and a ministry for nurses, nursing students and faculty. When you join NCF, you'll be part of a large network of Christian nurses who are devoted to serving the Lord in healthcare. Member benefits include the Journal of Christian Nursing.
As water is necessary for physical life, prayer is necessary for spiritual life. Read more of NCF Director Jane Hall's blog post for members.
Check out the current issue of the Journal of Christian Nursing, the nation's premier journal addressing the spiritual, ethical, and clinical issues faced by Christian nurses.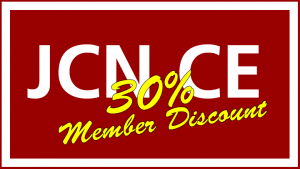 NCF membership will save you time and money with discounts up to 30% for online CE through JCN and NursingCenter.com.