Belhaven University School of Nursing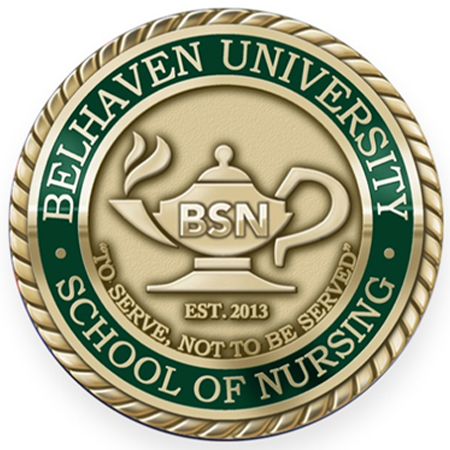 Denominational Affiliation:
Mission Statement
The mission of the Belhaven University School of Nursing is to provide a basic nursing education program which prepares graduates who are servant leaders that value integrity and justice in all aspects of their lives. Belhaven University graduates are challenged to transform health care through the uniqueness of Christ-inspired nursing practice.
Accreditations
Commission on Collegiate Nursing Education (CCNE)
US Department of Education Title IV Institution Council for Christian Colleges and Universities
Mississippi Institutions of Higher Learning
Program Distinctives
Located in the capitol city of Jackson, Mississippi, BU is dedicated to helping students grapple with complex issues of life and preparing them for positions of leadership in a rapidly changing society. As a community of professors and students working together in a Christian environment, BU emphasizes the importance of the individual. Each student is encouraged to develop and grow to the best of his or her potential and to face the future with confidence and determination. Belhaven University admitted its first African American students in 1971 and for the last 30 years has been a racially integrated institution (approximately 40% African American, the same percentage as in the State of Mississippi).
Mission/Service-Learning Opportunities
Summers:
McNair Great Commission Fund provides financial support to create energizing experiences for Belhaven University community members by challenging them to be cross-cultural missions-minded in all careers and to consider and evaluate their call to full-time cross-cultural ministry.

Nursing Externship program between the junior and senior year for pre-licensure students, offered by the Office of Nursing Workforce of the State of Mississippi and the Mississippi Hospital Association.
Degrees Offered
Bachelor of Science in Nursing (BS, BSN)
RN to BSN