Anderson University School of Nursing and Kinesiology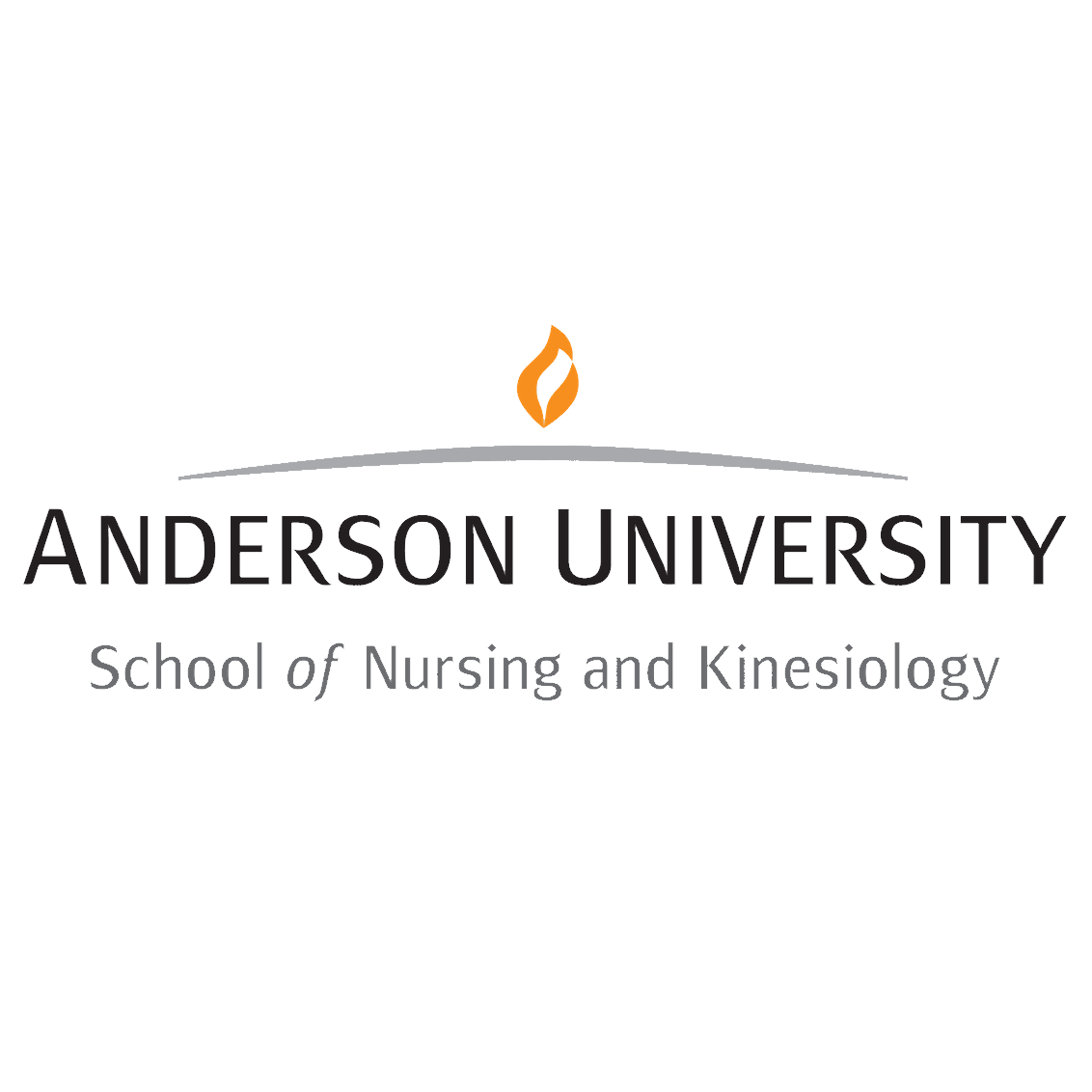 Denominational Affiliation:
Mission Statement
Educating individuals committed to competence and compassion in the nursing profession, serving God and society.
Accreditation
Commission on Collegiate Nursing Education (CCNE)
Program Distinctives
Anderson University School of Nursing (AUSON) has received statewide recognition related to program outcome excellence.
AUSON has an integrated curriculum extending over three academic years based upon the Ecological Model of Health.
AUSON continues the mission directive of the university through creating increasing opportunity to educate our society for a life of faith and service through the nursing profession.
Simulation is utilized in the development of critical-and-creative thinking skills and fostering greater understanding and expertise in all pervasive and progressive strands of the program.
Three unique and individualized capstone experiences: Intercultural, Leadership, and Clinical.
Mission/Service-Learning Opportunities
Anderson University School of Nursing values the reciprocal learning and positive outcomes that are the result of Service Learning in the local community.  To that end, our sophomore nursing students assist the local health department in their STD or immunization clinic.  Our junior nursing students annually serve two local hospitals by giving flu shots to their employees.  These students also participate in special initiatives that happen in the community which vary from year-to-year. Events in which they have participated include health fairs, community need's assessment surveys, poverty simulations, Point of Dispensing (POD) exercises, and an active shooter simulation coordinated for the benefit of local police and fire departments.  Additionally, our senior nursing students attend a local food pantry and participate in a simulation in which they take on the role of a 'neighbor' being served by the staff there.  Following that event, the students return to the pantry to give back by serving on the food line, assisting real 'neighbors' in the acquisition of food for their families.  These experiences provide valuable opportunities for 'real world' learning and service to society, which fits the mission of Anderson University to "educate for a life of faith and service in the church and society."
Degrees Offered
Bachelor of Science in Nursing (BS, BSN)
Accelerated BSN (post-bachelor's/second degree BSN)