NCF Nurse Ministry
Nurses have natural opportunities to love God and serve people. NCF is committed to helping you integrate Christian faith and nursing practice. Nurses who are growing spiritually and giving quality spiritual care bring God's healing to a hurting and painful world.
I love to pray, but I know many nurses just don't know where to start. Here are some brief scripture prayers to rely on the Lord throughout your day.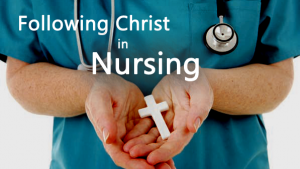 Gather your nurse friends and discover how following Jesus can make a difference in your nursing profession in these Bible studies by Mary Thompson.